Forex Trading South Africa guide. Are you looking to start your own forex trading business from home in South Africa? If so, then you are in the right place. This post will cover all the essential information to help you set up your own fx business from the comfort of your home. But before we look at that, let's first understand what forex and how the FX market works.
What is Forex
The foreign exchange, also known as forex or FX is decentralized, over the counter market for trading fiat currencies. Currently, forex is the largest and most liquid capital market with a daily turnover of more than 5 trillion US dollars. It has emerged as one of the most popular ways to make money online with hundreds of folks joining it daily to get a slice of the pie. The forex market takes 24 hours a day from Monday to Friday in every part of the globe. Some of the advantages of trading forex include;
It takes place round the clock, unlike other financial markets like the stock market.
No formal requirements are needed to trade forex in South Africa and the starting capital is also affordable.
There's high liquidity and the transaction costs are quite low.
No one including the brokers can manipulate the market.
Forex trading SA is easy and can be done by almost anyone.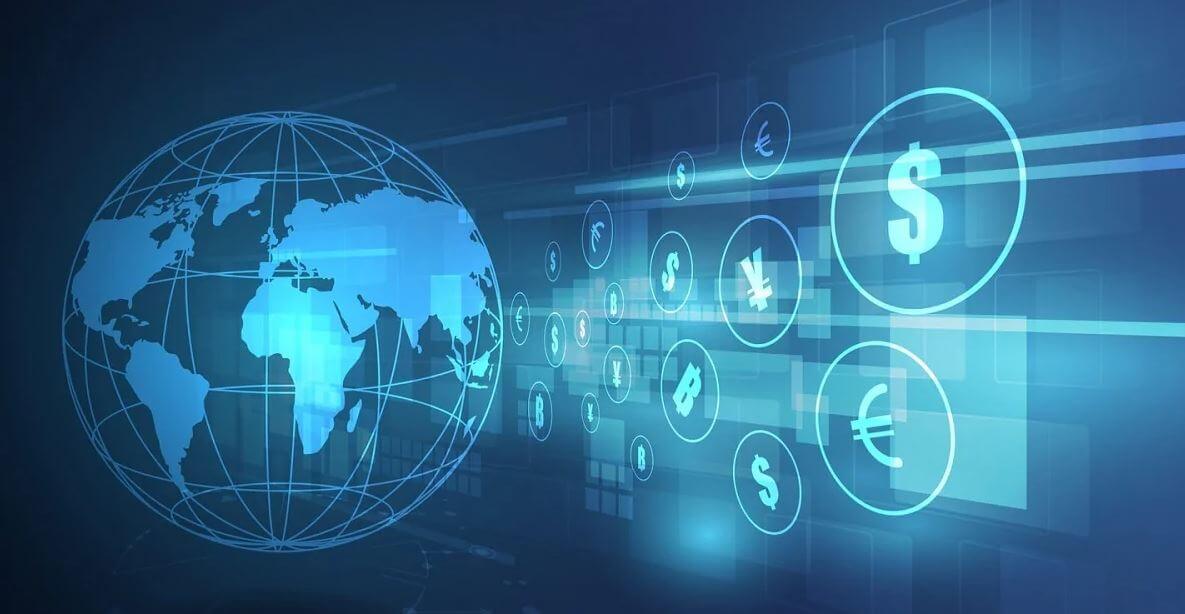 How the Forex Market Works
The forex market involves trading of the world's major currencies. Usually, the value of the currencies keeps on fluctuating against one another and the market participants take advantage of that by using their current currency to buy another which they expect to rise in value. For instance, if you have U.S. dollars and believe that the Australian dollar's value will increase against the U.S. dollar, then you can buy the Australian dollars. Then, Immediately the exchange rate rises, you can now use the Australian dollars you bought to buy back US dollars to make a profit.
All that you need to have to start forex trading business is some money, personal computer or smartphone, reliable internet connection, and some amount of patience.
Here is a guide on how start your currency trading business from home:
1. Learn the basics of currency trading
Forex can be confusing and somehow difficult for a beginner. As such, before jumping into it with both feet, we recommend you take time to learn forex trading and all the ins and outs of it. The internet today has made it possible to train yourself on how to trade forex South Africa. There are many online courses that you can enroll in to sharpen your skills and understand the nuances of forex trading in South Africa. You can also get books, blogs, journals, and video tutorials explaining everything you want to know about forex in South Africa. If possible, find an expert to explain the lingo in simple terms to make things easier. A seasoned trader will also provide you with tips and tricks of trading forex in South Africa.
2. Organize the needed capital
Fortunately, you don't need a large amount of capital to start forex trading in SA, thanks to the margin trading feature provided by brokers. With a minimum of US$10, you can create a forex account with a forex broker to start trading. Some brokers even offer no-deposit bonuses to boost their new traders.
3. Choose a reliable forex broker
The forex market doesn't have a physical location for trading. As such, you need a broker to connect you to the interbank system. Brokers have online platforms where traders can open accounts to access the forex market and start trading.
With hundreds of brokers on the market, finding a reliable and honest one isn't easy. Ensure you choose a registered and licensed broker with an easy to use platform. Other factors you should consider include trading options, terms and conditions, spreads, margins, and user reviews. You can consult a seasoned trader to guide on this.
4. Open a demo account
After finding the best forex broker for you, you need to open a demo account to test your skills. The account which uses virtual money is only offered for a specified period of time. A demo account usually resembles a live trading account with a few differences. You should practice on your demo account for a few weeks to reduce your chances of incurring losses on the real platform. With a demo account, you learn to implement various strategies and develop a style of your own.
6. Open a real money trading account
Once you've gained enough confidence to trade with real money, you can now open a live forex account in South Africa. Actually, most brokers allow you to convert your demo account into a real money account. All you need to do is deposit the minimum deposit specified by the brokerage company. Hopefully, with this guide, you'll be able to set up and run a successful forex trading business from your home.